Item
Chronicles of the Plague Years
Title
(Dublin Core)
Chronicles of the Plague Years
Bronx Community College Digital Design Students React to the Pandemic
Disclaimer
(Dublin Core)
DISCLAIMER: This item may have been submitted in response to a school assignment prompt. See Linked Data.
Description
(Dublin Core)
[From the Introduction]
For the students, faculty, and staff at Bronx Community College, March 2020 was a sucker punch to the gut.
Our vibrant campus, a beautiful haven filled with vitality and life, became a kind of petri dish—ground zero for the COVID 19 virus to make landfall.
Not only were many students and staff sickened in those early days, but the City University system was forced to close, then transition to remote learning in the space of a single week.
It was a challenge, to say the least: for faculty who needed to quickly learn the tools to make it possible, and even more so for the students, who—cut off from socialization and in person learning—had to adjust to this new reality.
Stranded in their homes, some students were forced to continue working frontline jobs, while others lost jobs and income, facing financial devastation. Students were confronted with their own illness as well as that of family members.
Online learning was fraught in those early days. As a community, we improvised our way forward, without the proper technology and knowhow to do it.
But two years on, our students have proven their resilience. In time, we adapted to remote learning, to new ways of doing things, of coping. 2020 was harder, and in 2021, the challenges continued. But, somehow, we got through.
These student books provide a glimpse into the minds of the talented BCC Digital Design students who persevered, strived, and thrived.
Creator
(Dublin Core)
Professor Lisa Amowitz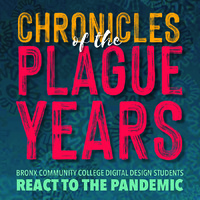 Chronicles of the Plague Years
Juddelis Villar
Kenisha Donovan
Kristen Molina
Kwame Twumasi
John Taveras
Zere Ashetova
Fernando Perez-Robles
Cinthia Taveras
Achieme Foster
Jessica Diaz
Jesenia Flores
Ariadys Morillo
Jorge Guzman
Contributor
(Dublin Core)
Event Identifier
(Dublin Core)
ART89
Spring2021
ProfessorAmowitz
Controlled Vocabulary
(Dublin Core)
English
Home & Family Life
English
Social Media (including Memes)
English
Health & Wellness
Curator's Tags
(Omeka Classic)
mental health
quarantine
positive
booklet
artwork
expression
fiction
narrative
COVID-19
artbook
instruction
teaching
lifestyle
Contributor's Tags (a true folksonomy)
(Friend of a Friend)
lesson
adjustment
parenting
parable
anxiousness
effort
time
nightmare
surviving
design
BCC
digital
Collecting Institution
(Bibliographic Ontology)
Bronx Community College Archives
Linked Data
(Dublin Core)
Professor Lisa Amowitz Publication Design Class Artbooks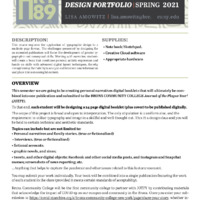 Bronx Community College ART 89 Syllabus Spring 2021
Date Submitted
(Dublin Core)
Date Modified
(Dublin Core)
Date Created
(Dublin Core)
Other Media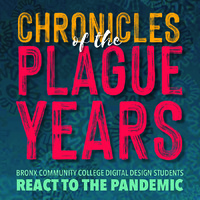 Chronicles of the Plague Years
Item sets
New Tags